So many things on our Magic The Gathering calendars (and the rest of our lives) got  rearranged in 2020. One of the biggest was The Hunter Burton Memorial Open. As things return to a semblance of normalcy, the event's organizers have announced the 2021 event will take place August 14-15 at the Hurst Conference Center.

Hunter Burton picked up Magic in high school and quickly began playing at a high level. His biggest payday was a fourth-place finish at Pro Tour Austin, winning $13,000. In spite of the success, behind the scenes he was battling depression. Burton took his own life in July 2013, sending shockwaves through Texas' close knit Magic community.  His family could have easily made the decision to not talk about it.  No one would have blamed them for putting the tragedy and Magic The Gathering behind them. But they knew Hunter's story could help countless other people battling the same demons.  Not only would they start these conversations, they would have them with anyone willing to listen. The best way to reach people, they decided, was the game Hunter loved.
The HBMO began in 2014 and grew larger each year - until 2020. The tourney was  weeks away when the COVID-19 pandemic took hold of the world. In a recent Twitch stream, organizers Erin Giddings and Joe Klopchic discussed the chaotic time. In a matter of days, the vibe went from "we could do this with precautions" to "there's no way we can have this event right now." Tournament and convention organizers all over the world were reaching the same painful conclusion. After all, the purpose of the HBMO is saving lives. The organizers didn't feel right making a decision that might endanger them.
But they knew the event needed to come back as soon as it was safe. The global pandemic has made it even more important to talk about depression. We've all gained a little more perspective about how it feels to be helpless, to have that feeling that walls are closing in around you.
Perhaps due to the good cause, the HBMO is well known for having a different kind of vibe. There are great prizes, but those aren't the focus. It's a feel-good kind of weekend, and we can all use something like that right now. I suspect there will be even more good feelings than usual this year. For many of us, it will be the first big event we've had the chance to attend since 2020.
Saturday's $10,000 Main Event (Modern Format) is one of the many tournaments attendees will have a chance to play in. The event will cap at 400 players to keep things as safe as possible. Right now, the organizers are asking attendees to wear masks while inside the building but that may change.
The HBMO will have a Pokemon event and a Board Game Library available as well. If you registered for 2020's event and didn't request a refund, your registration is still good. If you haven't registered yet, you can do so at https://hbm.ticketspice.com/2021-hbmo.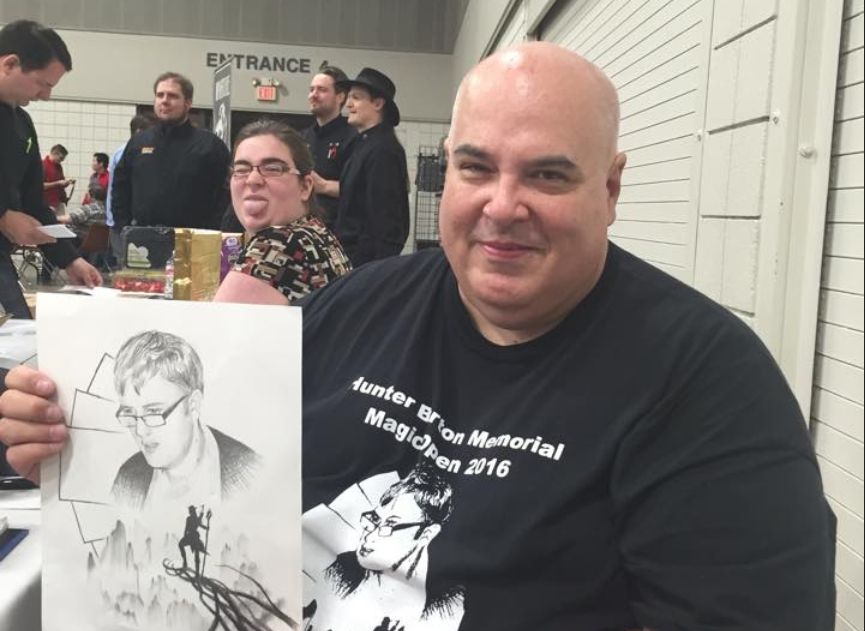 There will also be a special event remembering Jeff Zandi, one of Texas' true legends of Magic. He passed away unexpectedly in 2019, leaving a huge legacy. The "Zanman" played in multiple Pro Tours and gave back to the game in countless ways.  He was one of the founding members of the Texas Guildmages. The squad played together for more than 20 years, having weekly meetings at his home. He wrote decades' worth of articles, helped bring numerous players into the game and was integral in the HBMO's creation. The "Zanman Chaos Event" will take place August 15 at 3 p.m. It's capped at 24 players and each player will receive a custom Jeff Zandi playmat.
Texas has been blessed with some great Magic players. But even more impressive are the communities they have built. They are filled with the type of people that volunteer for events such as the HBMO, the type of folks who remember fallen friends and keep their good works going.
If you are having suicidal thoughts or know someone who is, the National Suicide Prevention hotline is available anytime of day or night at 800-273-TALK. Online chats are also available.